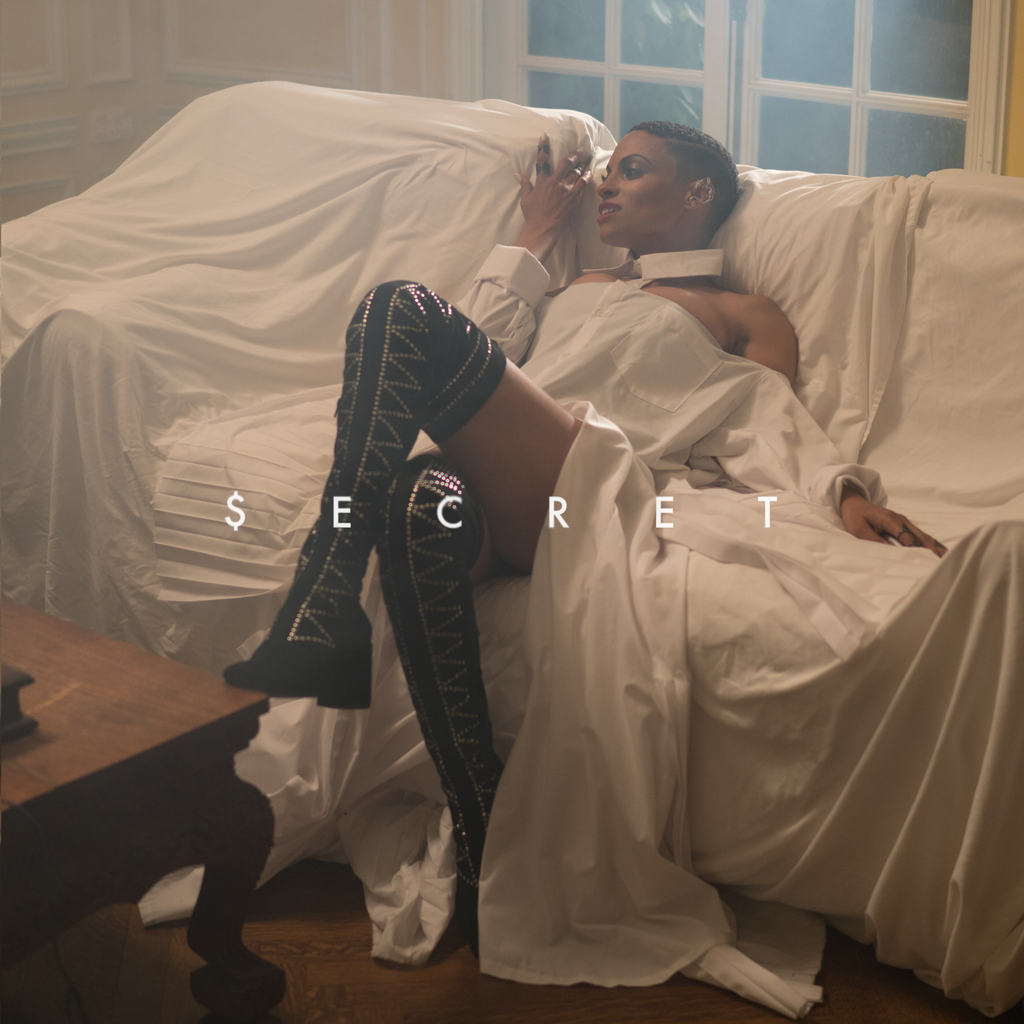 Goapele Releases Seductive Single "$ecret"
+ Reveals Tracklist for Dreamseeker EP
--
Soundcloud Link:
--
iTunes Pre-Order:
Goapele's got a secret and she's ready to share it! The South-African/American singer, songwriter, actress, activist and designer, Goapele, unveiled a sexy new single, "$ecret," and the tracklist for her forthcoming EP, Dreamseeker- out May 19th via EMPIRE / SKYBLAZE. Pre-order Dreamseeker here.
Dreamseeker includes the seductive single, "$ecret" with a nod to Aaliyah's "Are You That Somebody," as well as an appearance from BJ The Chicago Kid on the standout track, "Stay." Produced by CrakWav (Bedrock, A&E), "$ecret" is a bedroom banger that boldly explores Goapele's sultry and sensual side.
Following up 2014's Strong As Glass, Dreamseeker addresses self-love, social consciousness, sensuality and motherhood. The EP's first single, "Power," premiered on Vibe.com and delivers a feel-good message about unconditional love.
Goapele is currently on her Dreamseeker Tour, which kicked off in April and is closing in her hometown, Oakland, CA 5/18-5/21.
Diversity has defined Goapele since the start of her career in 2001. Her influence and impact can be felt throughout R&B, soul, and hip-hop. 2001's Closer yielded the iconic anthem "Closer." To date, it has impressively racked up over 6 million Spotify streams and has been sampled by everyone from Drake to YG. In between touring the world, she has released four full-length albums and collaborated with a diverse array of heavy hitters such as Snoop Dogg, E-40, Eric Benét, Soulive and Jeff Bhasker.
Outside of music, Goapele is committed to activism and raising awareness. She is an active participant in the AIDS Healthcare Foundation, and recently starred in a short film entitled Where Is Beauty, which addresses the pressures young women have with social media and beauty standards.
Watch Goapele's "Power" performance at the Howard Theatre in D.C.: 
https://www.youtube.com/watch?v=v6kFEklcdR0&feature=youtu.be
Dreamseeker Tracklist 
1. Dreamseeker Intro - Produced by Mike Tiger 
2. Secret - Produced by CrakWav 
3. As bright as the sun interlude - Produced by Mike Tiger 
4. Power - Produced by Cornelio Austin 
5. Take it over - Produced by Nate Hendrix 
6. Giving me life interlude - Produced by Mike Tiger 
7. Stay Featuring BJ the Chicago Kid - Produced by Cornelio Austin 
8. Full circle interlude - Mike Tiger 
9. Stand - Produced by Bedrock 
10. Cool Breeze - Produced by Goapele